Pilot Logbooks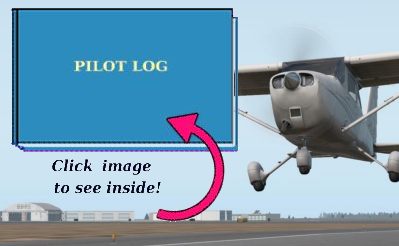 Standard Pilot Logbook
This is the standard-size, hard-cover format (8-1/2" x 5-1/2") Pilot Logbook. Our latest release of this classic has been designed to meet the requirements of the Canadian Aviation Regulations. As encouraged by the CARs, this up-to-date Pilot Log allows the pilot to complete entries much more easily and accurately. There is now space for tracking recency requirements for special purposes such as night requirements or instrument requirements. When open, the Pilot Log pages lie flat to allow for easy data entry.
Your Cost:Ca$13.95 each + shipping
Shipping Charge: $9.00 (North America only) flat rate shipping (the shipping charge applies to ANY quantity of this item). The more copies you order, the lower is the unit shipping charge. Example: Shipping charge for 1 copy, or for 3 copies, is $9.00.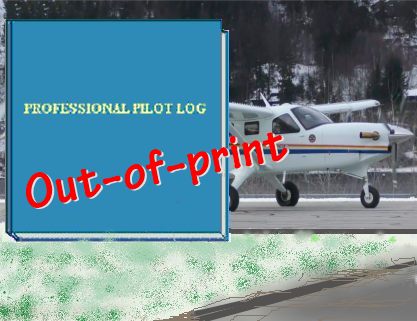 Professional Pilot Logbook

Regrets - the large-size, hard-cover format (8-1/2" x 8-1/2") Professional Pilot Logbook is now out-of-print. More Canadian Pilot Logbooks are available from VIP Pilot Centre in Montreal